A Smile is the Prettiest Thing One can Wear
Teeth Whitening at Oraface Dental Hospital, Rajkot
Embarrassed by Stains or Discoloured Tooth?
At Oraface Dental Hospital, we offer teeth whitening procedures that are:
Extremely Painless
Fast-acting
Gentle and Non-Invasive
Long-lasting
Depending on the amount of darkening of your teeth, the procedure might last from a single to a few multiple appointments.
When you visit our dental office, Dr Hardik and his team of specialists will talk to you about your goals for your teeth whitening treatment. After a thorough review on your Oral Health and Tooth discoloration, we'll help you decide on a specific customised treatment plan for you according to your dental needs. 
YELLOW IS BEAUTIFUL FOR FALL LEAVES, NOT FOR YOUR SMILE
Get Your Smile Wedding Ready, Instantly!
NEW PATIENT?
Book a FREE Consultation with us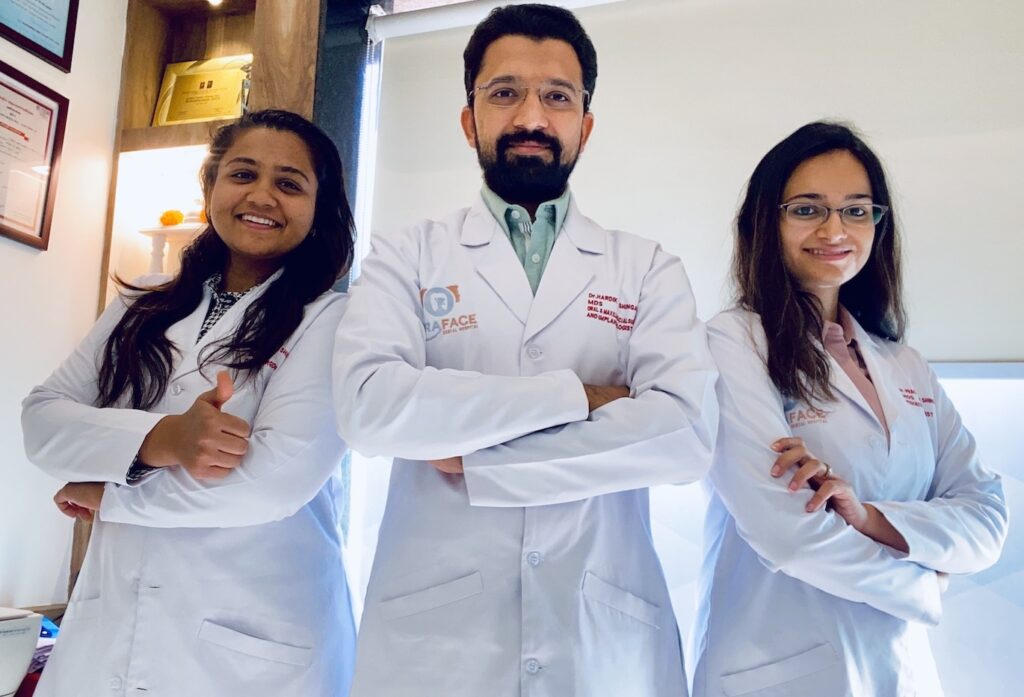 Teeth Whitening Can Eliminate:
Rediscover a Bright and Beautiful Smile
Teeth Whitening at Oraface Dental Hospital, Rajkot
Contact Us and we'll be happy to Help You
Call 0281-2365965
+919727955956