Clearest Path for Straighter Teeth & Confident Smiles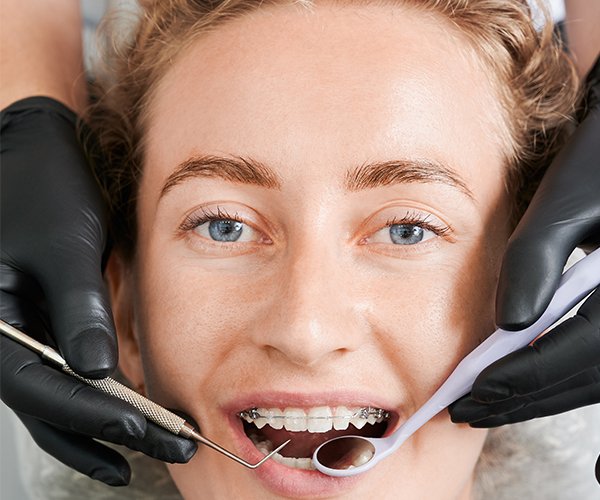 Clear Aligners at Oraface Dental Hospital, Rajkot
Clear Aligners are transparent trays which are used to straighten and align teeth just like traditional braces. They use gentle and constant forces to move the teeth in their required position. Clear Aligners are the latest and the most effective technologies in the field of teeth straightening.
Oraface Dental Clinic – Gujarat's First Airway-Centric Dental Clinic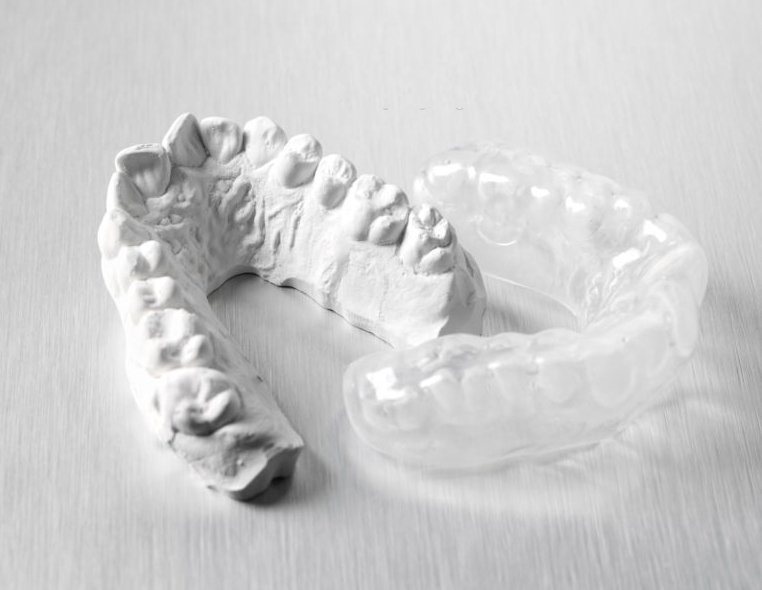 How do Clear Aligners Work?
Clear Aligners are the transparent trays which are specifically designed to move your teeth slowly. 
They are custom made trays, which is fabricated by scanning the entire  teeth digitally, and processing the information using specialized software. The movement of the teeth in the desired position are designed step by step using these softwares and the milling machine then automatically fabricates the custom trays for You. The number of trays for each patient may differ and our Orthodontic specialist will guide you on the wear protocols of clear aligners.
Why Choose Clear Aligners over Traditional Braces
Aesthetics : For all those individuals who choose to not show their braces while getting their teeth aligned, Clear Aligners are for YOU. They are transparent trays which snugly fit on your teeth and no one would notice. You only have to remove them while eating.
Painless : Clear aligners moves teeth slowly and with less force, guaranteeing less pain as compared to the traditional braces.
Speech : You won't even feel you're wearing a clear aligner tray, hence no speech impairment at all. No question of impingement of wire or brackets anywhere as in traditional braces.
Duration of Treatment : Straightening Teeth with Clear Aligners shorten your treatment duration significantly.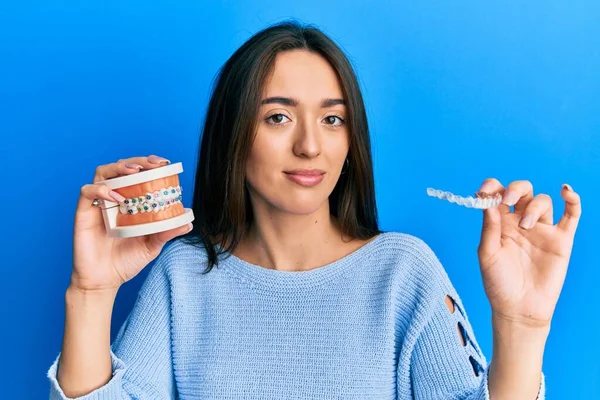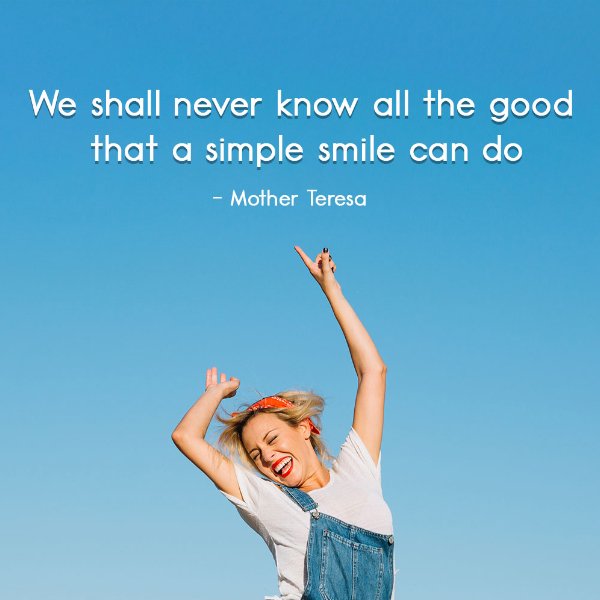 Care during and after the Clear Aligner treatment
Clear Aligners are removable, which means you need to remove them while eating, brushing or flossing. However, it needs to be worn for at least 20hrs on your teeth for it to move your teeth sufficiently. 
When removed, aligner trays should be kept only in the tray boxes given to you by our Orthodontist, to prevent it from getting dirty. Avoid keeping it in the tissues, as patients usually tend to lose that very fast.
Clean your aligners with the same toothbrush that you would use to brush your teeth.
Avoid eating any hard, sticky food during and few days post treatment.
After the treatment is over, Our Orthodontist would provide you with retainers. This is done to retain your teeth in the newly moved position and is extremely necessary, as teeth usually has the tendency to move back in its initial position.
Brush adequately to avoid development of any new cavities. Failure to maintain your oral hygiene will let the treatment go in vain
Visit Your dentist every 6 months for a regular cleaning.
Time to get smarter and switch on to the smartest
Contact Oraface Dental Hospital, Rajkot to know how we can do it for You.
YOUR SMILE IS OUR PRIORITY