Oral & Maxillofacial Surgery at Rajkot
You can't expect to be absolutely healthy if you choose to ignore your oral Health. It is yet another important piece of the puzzle when it comes to staying Healthy.
Dr Hardik V Shingala
Oral & Maxillofacial Surgeon and Implantologist
Oraface Dental Clinic – Gujarat's First Airway-Centric Dental Clinic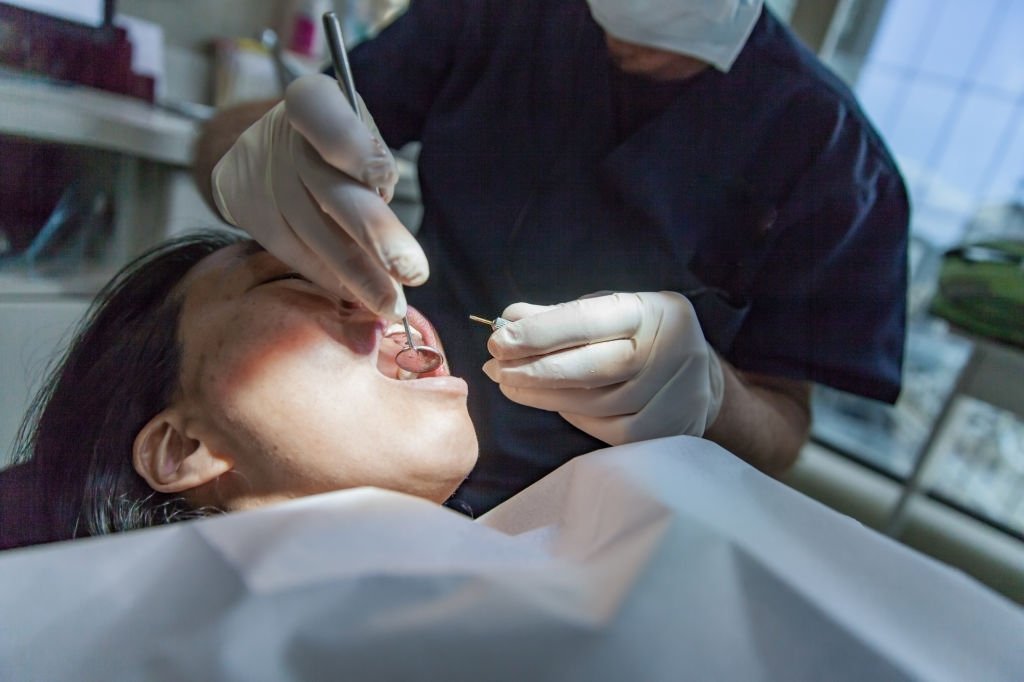 Oral & Maxillofacial Surgery in Rajkot
Oraface Dental Hospital provides a range of specialist services including Oral and Maxillofacial care by our specialist Oral Surgeon dealing with wide variety of treatment in and around the jaw regions ranging from a very simple procedure like tooth extractions to the major surgeries for treating jaw deformities or cancer too.
A well versed team of both dental and medical specialists and nursing staffs ensure that your treatment is provided with utmost care, empathy and precision using latest technologies.
The hospital boasts the facility of in-house Operation Room and unique Day-Care facilities equipped with all the latest technologies for patients requiring major Oral surgical procedures under General Anesthesia.
Oral Surgical Procedures at Oraface Dental Hospital:
Tooth extractions
Simple or complicated bony tooth

  

impactions
Cysts and Tumours occurring in jaws and oro -facial region.
Space Infections arising from teeth or from surrounding structures
Implant surgery
Biopsy for screening oral cancers
Bone grafting procedures
Canine exposure for orthodontic purpose
Fixation of facial bone fractures
Correction of facial deformity
Management of TMD's
Management of reduced mouth opening due to tobacco chewing habit.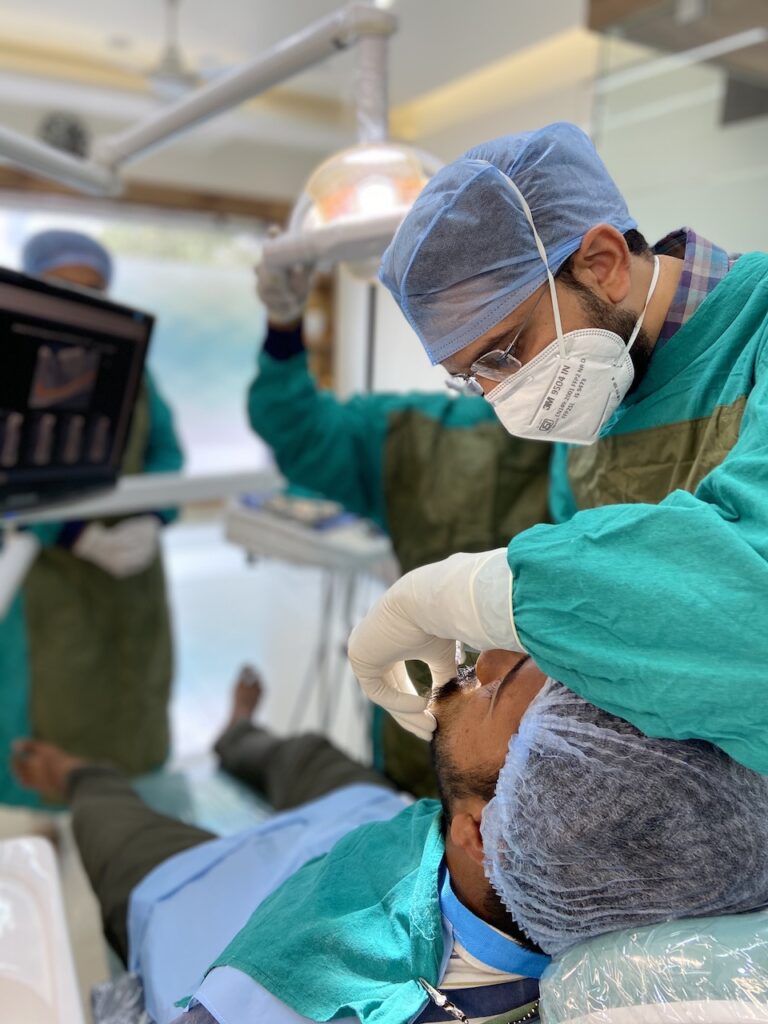 Oral Surgical Procedures are meant to be painless. We strive towards providing as comfortable treatment for you as we can. All the procedures are performed either under local anaesthesia or additional methods of sedation for apprehensive/anxious patients. Our specialist Oral Surgeon have treated numerous apprehensive patients over the years and rest assured you're under safe hands.
Emergency Services at Oraface Dental Hospital
We are able to see patients at short notice if required. In case of any kind of emergency, requiring prompt care please contact us at the following number and we'll get back to You as soon as possible.